Applying for a Loan When You Have Bad Credit
November 09 2015, Auto Loan Kelowna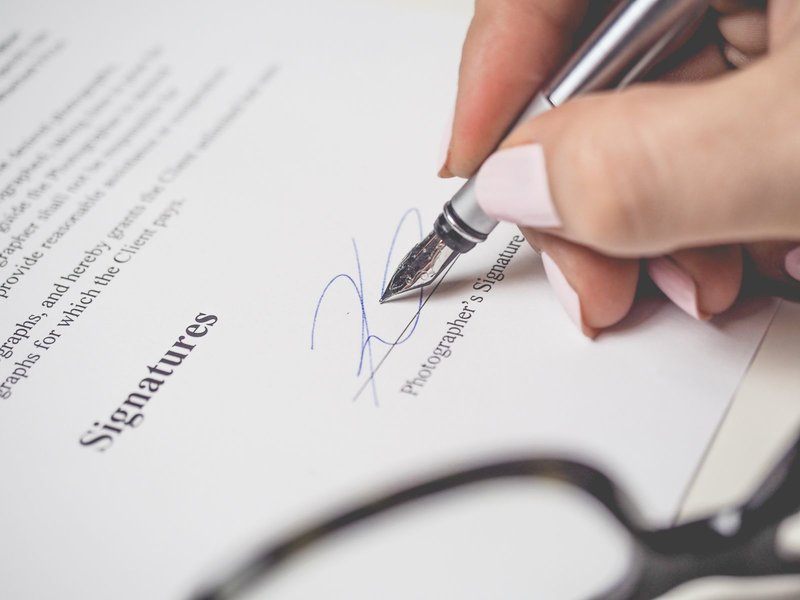 Bad Credit? Don't Let That Stop You!
If you have bad credit and you're nervous about applying for a car loan, you're not alone. Last year, 14 million subprime borrowers applied for car loans in the US. Millions of them successfully obtained financing and are now driving a new or used vehicle. While it's great to have a 800+ credit score, many of us aren't that lucky for a variety of reasons, some of them out of our control.
A credit rating that's higher than 660 is considered to be good. With a credit rating like that, you probably won't have trouble finding someone who will give you a loan. Anything less than 660 and you're into sub-prime territory. The lower you go, the more difficult it becomes to get a loan.
The amount of interest that you'll pay and your chances of successfully finding a loan depend a lot on your credit score. The lower your score, the riskier you are in the eyes of lenders, and the higher the interest rate they'll charge you to help offset the risks involved.
If you have a bad credit rating and you're thinking about applying for a car loan, here are some things that you can do now to improve your chances of being accepted, and reduce the interest rate on your loan.
Stick with the 20/4/10 Rule
It sounds kind of complicated but it's really quite simple. Sometimes when people go car shopping, they get excited about a vehicle or certain features and they end up buying more car than they can really afford. They might also get duped into a more expensive vehicle than they can afford by spreading the payments out over a longer term. You can prevent yourself from getting dangerously overextended by following the 20/4/10 rule and knowing how much you can afford to spend before you set foot on a car lot.
Basically, the 20/4/10 rule says that when you buy a car, you should have a 20% down payment, the term of your loan should be no more than four years, and you shouldn't buy a vehicle if the total annual cost of the payments exceeds 10% of your gross annual income. For example, if your gross annual income is $40,000, the amount you pay annually in car payments should not be more than $4000. That works out to $333 dollars a month, or $166 bi-weekly. If you're considering buying a $20,000 vehicle, you should also have a $2000 down-payment, either in cash, or in the form of a trade. If you don't have a 10% downpayment, you should either save some more money, or look for a less expensive vehicle.
Know Your Credit Score
Before you start to shop for cars, you should know what your credit score is because it's the single biggest factor that will determine your interest rate. It's simple and free to obtain your credit report. Mistakes happen, and an incorrect credit limit, erroneous late payment, or collection item can seriously affect your credit rating.
Here's how something as simple as an incorrect credit limit can affect your credit score. You have a credit card with a $5000 spending limit and your balance never exceeds $750, which is well within safe limits. If, however, your credit report incorrectly shows your credit limit as $1500 and your balance routinely hits $750, it could raise warning flags and affect your credit score negatively. Your credit report should include instructions for reporting errors.
Start Saving for a Downpayment
Many financial institutions require a 10% or $1000 downpayment, whichever is more, when you purchase a vehicle. If you have a trade, you can use that as your downpayment. If you sell your vehicle privately you'll probably get more for it than you would by trading it in. Clean it up, take care of minor repairs, and put it up for sale and set the money aside for a downpayment.
Get Your Paperwork Together
When you apply for a car loan, you're going to need proof of employment, income, and residence. Get all of that stuff together in advance to streamline the process.
Need a Loan? Auto Loan Kelowna Can Help!
If you're in the market for a new or used vehicle and you have bad credit, come see us at Auto Loan Kelowna. We specialize in finding financing for people with a less than perfect credit history. Not only that, we have one of the best selections of high quality used vehicles in BC. While we can't guarantee that we can finance absolutely everyone, we'll bend over backwards to approve you for a loan for a vehicle that you can afford.