Beware of the Curber
February 20 2015, Auto Loan Kelowna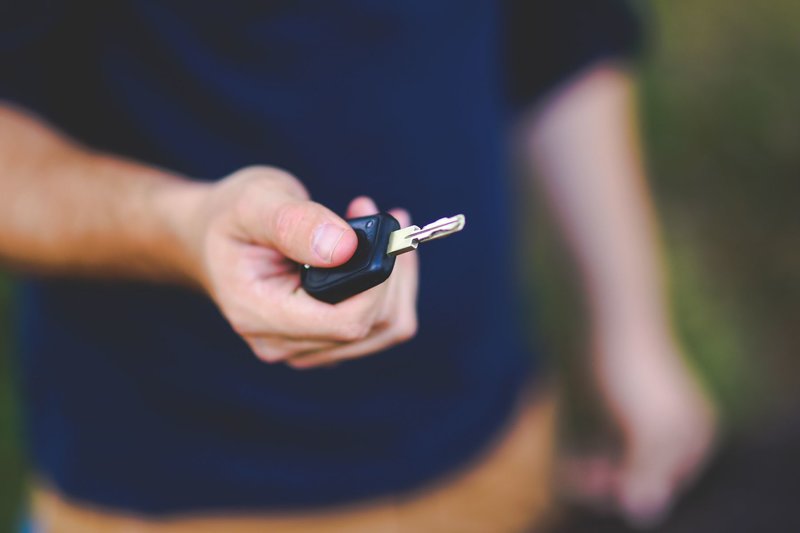 A lot of people prefer to buy used cars rather than new. In fact, you might be shocked to learn that 38% of millionaires buy their cars used (maybe that's why they're millionaires – they know the value of money and they save it wherever they can). Over five years of ownership, buying a three year old used car will save you, on average, 32 percent over buying a new vehicle. That can equate to thousands of dollars.
Saving Money Can Involve a Bit of Risk
Buying any used vehicle always involves a certain amount of risk.There often isn't any factory warranty left on a used vehicle and it can be hard to tell if it was neglected or abused. The good news is, modern cars are better quality than they ever have been, and chances are, any four or five year old car still has lots of trouble free life left in it.
If you are buying a used vehicle from a private seller though, the one thing that you really have to watch out for and avoid like the plague is the dreaded curber.
What's a Curber?
So, what's a curber, and why do you need to be so careful that the private seller you thought you were buying a car from isn't really a curber?
A curber is an unlicensed seller who makes a living selling cars. The auto industry is tightly regulated and legitimate car dealers and salespeople are required to adhere to a strict set of standards. Stray, and they're subject to steep fines and the loss of their license. The Vehicles Sales Association (VSA) regulates the industry in BC and investigates complaints against licensed dealers.
Curbers fly under the radar. They're not regulated and they can misrepresent a vehicle, sell you a vehicle with liens on it, sell you a stolen vehicle, or conceal the fact that a vehicle was damaged in an accident. They buy vehicles that have been damaged or have major mechanical problems at auctions or from other private sellers for very low prices. Then they fix them up a bit and turn around and sell them for a profit even though they might not be safe to drive.
Tactics Used by Curbers
There are some common tactics used by curbers. If you suspect that you're dealing with a curber, walk away and look for a car elsewhere.
When a curber advertises a car, they often use an image of a different vehicle than the one that they are actually selling. It might also only be possible to contact a curber via their cell phone. When you call a curber and ask them about the car they have for sale, if they say "which one?", be very wary. It could happen that someone will have more than one vehicle for sale but it's unlikely. If you want to see the vehicle, you can't go to their home – they'll insist that you meet in a parking lot somewhere or at a coffee shop.
The name and address on a curber's driver's license often doesn't match the information on the vehicle registration. The curber might claim that they are selling the vehicle for a family member or a friend. A photocopied vehicle registration rather than an original document is also a warning sign. If you meet the curber to see the car, they might say that they're in a big rush and pressure you to buy the car quickly. If there's a test drive, it could be very short and the curber will play loud music and talk constantly to distract you from the alarming noises coming from the car. The curber may refuse to let you have the vehicle inspected, and they may not have any service records. Finally, if you decide to buy the vehicle, the curber will probably insist that you pay cash. You can't put a stop payment on cash.
Not All People Selling a Used Car Are Curbers
You shouldn't be afraid to buy a vehicle from a private seller. Just be sure to do your homework and do whatever you can to make sure that you aren't dealing with a curber. It's always a good idea to have any used vehicle inspected by a professional mechanic. It's also prudent to get a CarProof vehicle history report to ensure that there aren't any liens on the vehicle, or that it hasn't been damaged in an accident.
Rather than buying from a private seller, you can also buy a used vehicle from a reputable new or used car dealership that has inspected and repaired the vehicle, can provide you with a CarProof report, and is in good standing with the regulatory agency for the province they operate in.
Kelowna Infiniti Nissan Sells Used Vehicles
Take the risk out of buying a used vehicle. Kelowna Infiniti Nissan has one of the largest inventories of newer, high quality used cars, trucks, and SUV's in the Okanagan Valley. Even if you have a shaky credit history, they can probably provide you with financing. Click here to check out their outstanding used inventory.