How to Get the Best Price on a New Car
October 15 2014, Auto Loan Kelowna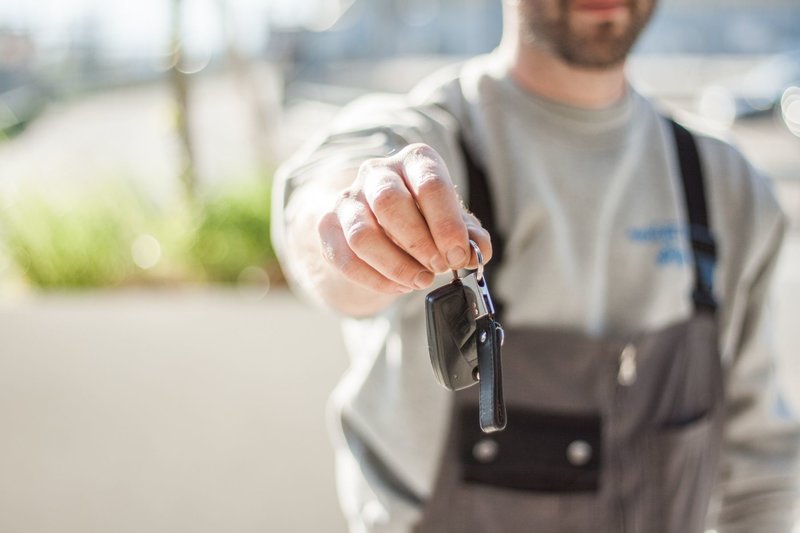 Buying a new car can be very stressful and a long and drawn out process. Just when you think you're done, it's off to the Finance and Insurance office for another round of calculations and decision making. Before you know it, the price you thought you would be paying for your vehicle can balloon into something else entirely.
The Best Price on a New Car Is a Click Away
Hard nosed negotiators relish the thrust and parry of haggling over the price of a car, but most of us find negotiating with a trained and experienced auto salesperson very intimidating. However, there are a lot of things that anyone can do to ensure that they get the best price on a new car, and they don't have to be a master negotiator. The internet has changed the face of car buying forever and if you don't like negotiating face to face, you can do most of the leg work online without ever setting foot in a dealership.
Simple Tricks That Anyone Can Use
Here are a few things that you can do to ensure that you get the best possible price on your next vehicle purchase.
The most important thing you need to do to get the best price on a new car is arm yourself with knowledge. Do your research and know what you want before you even set foot on a car lot (only 20% of men, and far fewer women know what they want when they start car shopping). If you know what you want ahead of time, you can research prices. If you have no idea what you want when you arrive at a dealership, you have no way of knowing if you are being offered a good price or not. The internet has made it very easy to research car models and features and perhaps most importantly, prices. You can check prices at different dealerships and you can even ask for the best price online, possibly provoking a bidding war from the comfort of your own home.
If you're planning on trading in your old vehicle, it's also important to know its fair market value before you go car shopping. It's hard to know if you're being offered a reasonable trade-in value if you haven't done any research before hand. It's quite easy to get a pretty accurate value for your vehicle from sites like Kelley Blue Book or canadianblackbook.com. You can also shop your car around to the used vehicle department at several dealerships to find out what they would be willing to give you for it. Just keep in mind that if you have an older vehicle and it needs work, you won't get much for it.
Look into rebates and incentives. Check the auto makers' websites to see their advertised special offers. Also be sure to look into unadvertised rebates, especially on luxury brands. They're sometimes not advertised because the makers don't want to "cheapen" their brand or damage resale values.
Don't discuss how you plan to pay for your new car until you have negotiated the final purchase price. Dealers make money on financing so you might be able to get a lower purchase price if everyone assumes that they can make it up by financing the vehicle. Make sure you get the price in writing.
Don't car shop on the weekend. Saturday is the day when most people go car shopping. The car lots are full of customers and if three people are interested in the same vehicle it stands to reason that the dealership will be able to get a better price for it. If you don't buy it, odds are someone else will and salespeople know it. If you do your shopping early in the week or during mid-week, there will likely be fewer shoppers around (unless they're car shopping savvy like you are) and you will have the undivided attention of a salesperson who is pressed to get a sale on a slow day.
Shop near the end of the month or the quarter when salespeople and dealerships are working hard to make quotas so they can get bonuses.
December has long been thought to be the best month to buy a vehicle but according to a recent study by TruCar, August is the best month to buy a car. That's because automakers are releasing new models earlier and dealers need to clear out old stock to make room for new models earlier – e.g July and August.
Focus on the final purchase price, not the monthly payments. Loan terms, trade in value, and interest rates can all be tweaked to keep the monthly payment low, but the purchase price of the vehicle high.
When asked, don't talk about your trade or what you're going to do with your current vehicle. Bringing a trade into the negotiations will only cause confusion. Settle on a final purchase price and then bring up your trade. If you know the current value of your vehicle, you'll know if your salesperson is offering you a reasonable trade-in value. Be careful not to be dazzled by what sounds like an excellent trade-in value for your vehicle when you're not getting a break on the price of the new vehicle.
Don't worry about incentives or rebates until after you've negotiated the purchase price of the vehicle. Only then should you have rebates deducted or use the cash back for a down payment.
Don't be afraid to walk away from the deal if you're not happy with it. Most of the time a salesperson will do whatever they can within reason to make a deal happen.
Use sites like unhaggle.com and let them find the best price for a specific vehicle in your area. All you have to do is sit back and see how low dealers are willing to go to win your business.
Gumption and Research Can Save You Money
A new vehicle is the largest purchase you'll ever make, next to your house. Getting a great price on a new car isn't hard,it just takes a little gumption and a lot of research. Know what you want, how much you want to pay, hit the car lots at the right time, and you could save yourself a lot of money.
When you're ready to buy a new car, check out the excellent selection of new and used vehicles, and excellent finance options at Auto Loan Kelowna.