How to Get Your Car Ready for Winter
October 07 2014, Auto Loan Kelowna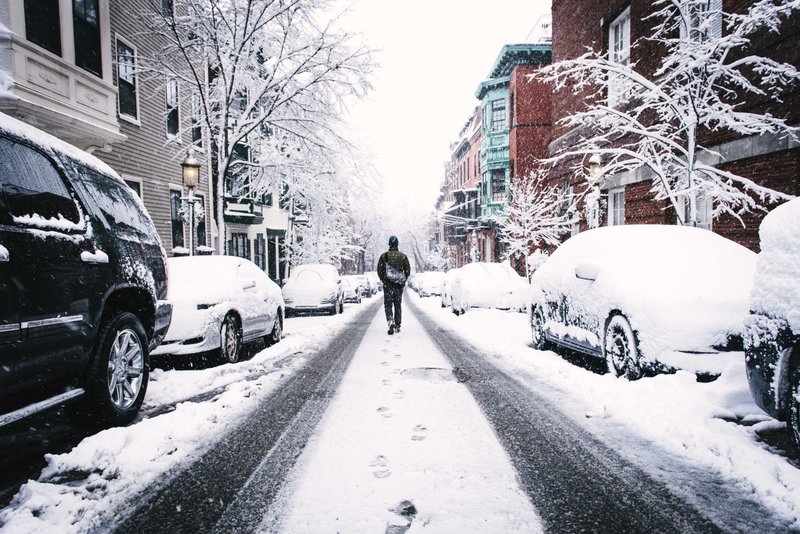 It's Time to Get Ready for Winter
Before you know it the leaves will be gone, days at the beach will be a distant memory, and the cold winds of winter will once again sweep across a barren snow covered Canadian landscape. Living in a cold northern climate presents its own unique set of challenges and it's important to make sure that you and your vehicle are ready for winter driving before the first blast of cold weather hits. Here's a list of things that you should do to ensure that your vehicle is ready for the rigors of winter driving, and that you and your family are kept as safe as possible when you venture out on snow and ice covered roads.
Replace your Windshield Wiper Blades – driving through a blinding snowstorm with worn wiper blades could be one of the scariest things you'll ever do. New wiper blades are very inexpensive but make a huge difference in how well you can see during snowy or wet weather. During winter, the weather can change rapidly. Even though it might be sunny when you set out on a road trip, you could be driving through a full on blizzard an hour later. Make sure you can see where you're going.
Check your Windshield Washer Fluid – Snow, gravel, and salt can make it almost impossible to see through your windshield, even if you have good wiper blades. A good blast of windshield washer fluid can mean the difference between peering through a mud smeared windshield or clearly seeing the road ahead of you. Just make sure that your washer fluid is the anti-freeze variety and you keep it topped up. It's no fun to have to stop on the side of the road and try to clean your windshield with handfuls of snow (been there, done that).
Make Sure your Washer Nozzles are Clear – fresh window washer fluid isn't of much use if the spray nozzles are plugged up with wax or dirt. Before winter arrives, test them to make sure they're working properly.
Have your Antifreeze Tested – over time, antifreeze loses its frost fighting properties. During a cold snap, antifreeze that's not up to the challenge could freeze, resulting in serious engine damage.
Have your Battery Tested – winter driving puts a lot of strain on your car's battery. Cold engines take more power to turn over, cars start harder, and accessories like heaters and heated seats put more load on your car's electrical system. Cold weather also affects a battery's ability to produce power. If your battery is weak or not holding a charge, your car could leave you stranded on the side of the road.
Check your Hoses and Belts – a cold winter night is not a good time to have a radiator hose blow or a belt break. As part of your pre-winter inspection, make sure that your belts and hoses are in good shape.
Test your Lights – days are short during the winter and you need your lights to stay safe on dark, snowy, or foggy roads. Make sure that your headlights are working properly and be aware that if your tail or hazard lights aren't working properly, you could be hit from behind when visibility is poor.
Check your Tires – make sure that your tires have good tread. All Season tires are no substitute for proper winter tires and in most parts of Canada you should make sure that you have good winter tires mounted on your vehicle. If you're relying on All Seasons, it's not a bad idea to carry tire chains just in case.
Carry a Scraper/Brush – it might seem like common sense, but how many times have you been caught without a frost scraper after a sudden snow or ice storm? Make sure that you have a good frost scraper and brush in your car. Also, don't forget to brush snow away from your lights before you head out. It's also a good idea to brush snow off of the flat surfaces on your vehicle so that when you start driving it doesn't blow off and impair your vision and that of other drivers around you.
Survival Gear
When you head out of town during the winter, it's a good idea to carry some basic survival gear in your vehicle in case you get stuck, break down, or go off the road:
flashlight and batteries
candles and matches
blankets/warm clothing
granola bars, nuts, or other protein rich snacks
water
jumper cables
cell phone
flares or warning triangles
small bag of sand or kitty litter for traction
shovel
Drive Carefully
Of course, during the winter, you can't drive like you do during the summer (although some people think they can). Plan ahead and leave yourself extra time to get to your destination so you don't feel pressured to rush.
October is Car Safety Month in Canada. With winter just around the corner, now is a great time to take your vehicle to Kelowna Infiniti Nissan for a pre-winter inspection or to have winter tires installed.