Should You Drive an Old Car into the Ground?
August 17 2015, Auto Loan Kelowna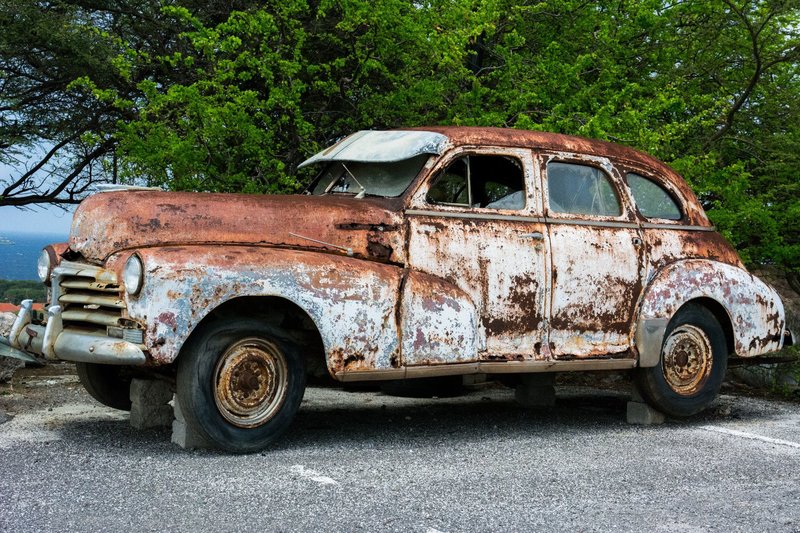 For some people this isn't an issue – they buy a new car every few years. But a lot of us choose to hang on to a car for as long as we possibly can. The average age of cars on US roads right now is just over 11 years. People are hanging onto their cars for much longer than ever before. But is it a good idea to try to squeeze every last mile out of a vehicle before accepting defeat and replacing it with something newer? This is a much more complicated issue than it first appears and there are some important considerations that should be taken into account when you're trying to decide if you need to buy a new car.
Family – if you're a single person who can ride a bike or take the bus if your car lets you down, you can probably take a chance and drive a clunker until it can't be driven any further. However, if you have a family, you probably want reliable and safe transportation to keep your loved ones safe on the road.
Multi Vehicles – some people have more than one vehicle – one for family use, and one for running back and forth to work or for errands. If you have an old car – aka winter beater that you use just for commuting and running around town but you have a new vehicle for hauling kids, you can probably afford to drive the beater until it literally starts to fall apart.
Budget – let's face it, some of us just can't afford to buy a newer car than the one we have right now. Not having to make a monthly payment on a vehicle is a great feeling. Put some of the money you would be making on a car payment away for a down payment on a newer car when the time is right.
Reliability – if you have an old car that keeps running like a Swiss watch, why mess with a good thing? However, if you drive an old car that keeps breaking down, maybe it's time to bite the bullet and buy something newer, even if it means a monthly car payment. When it gets to the point where the amount you're spending every month on repairs is almost as much as a car payment, it's probably time to get a newer car.
Trade in Value – the longer you hang on to an old car, the less it will be worth on trade. Eventually, it will get to the point where it has virtually no value at all. Only you can decide if it's best to trade in or sell while a vehicle still has some value, or just keep driving it and save money on car payments.
Save the Planet – it takes a lot of resources and energy to build a car. Using a car for as long as possible means that another one doesn't have to be built.
Some people love to change cars regularly. For others, a car is just a tool for getting from point A to point B. Depending on your personal circumstances, driving a vehicle until it literally falls apart around you makes sense, as long as you aren't endangering yourself and everyone else around you.
If you're looking for a great used vehicle, check out the selection at Auto Loan Kelowna. We can arrange financing, even if you have bad credit!